It is 1 km from the dock up to Brestua, which is situated atop a moraine just near the lake into which Svartisen's glacial melt flows. From here, visitors enjoy a magnificent view toward Svartisen.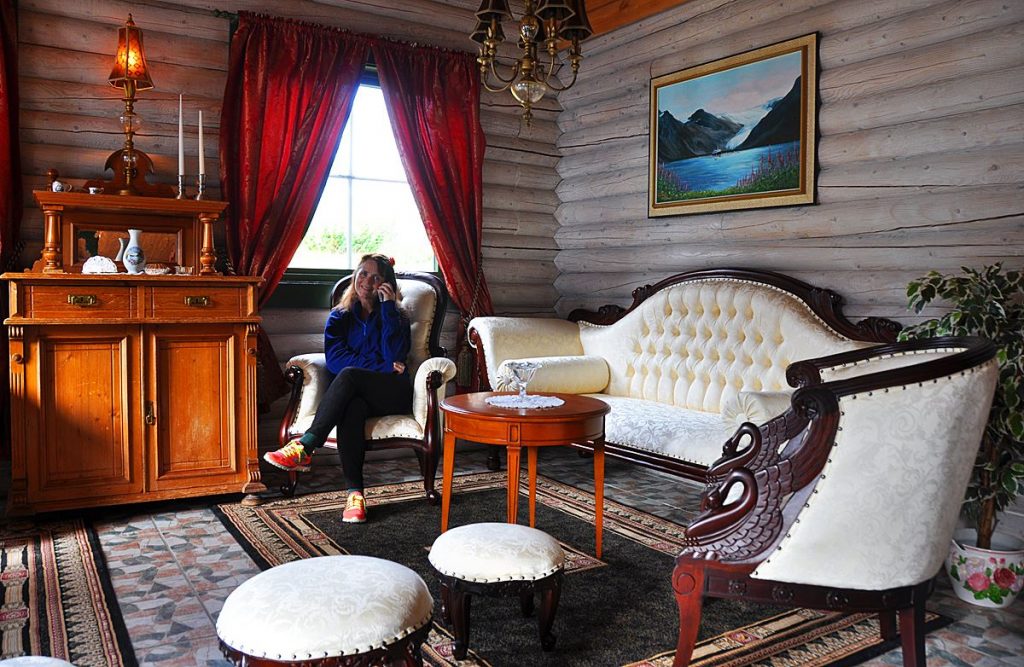 Opening hours August 10. - September 6.:
monday - friday: closed
saturday and sunday: 1 p.m- 6 p.m
Brestua has seating for 100 guests and a large terrace facing the glacier. The premises are well suited for social gatherings and is a popular spot for anyone seeking a unique setting for their event.
In Brestua, we have prepared a collection showing the history of Svartisen. A number of famous persons have visited Svartisen over the years. Fridtjof Nansen, Keiser Wilhelm, to name a few. Two of the salons are named after these two men and visitors can also view photos and read stories about their visits here.